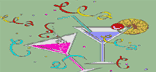 play town (public)
looking to meet new people, we are new here and would be nice for some one to show us arround : Local "Club Sex"
1
2009-02-17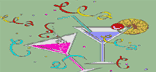 Sunapee Riders (public)
Lets get together and Make it Our Town Lets ride and have all the fun we adults can have. : Local "Sex Club"
1
2010-07-24
Southeastern Bisexuals (public)
This is a town for bisexual folks to connect, share, discuss and hopefully find folks nearby you to meet. It is open to bi men, crossdressers, bi women, women who like bi men, and any others who are interested in bi activities, particularly in the Southeast. It was originally called 'Sex slave users and their boytoy slaves', for those folks who would like to use a boytoy for their pleasure and those who would like to serve in this capacity, but I have decided to change the scope of this group. Members must be genuine and respectful of each other, with no flaming or name-calling, Host must be allowed access to member profiles and to contacting them. This may be done even if you are blocking single males. I understand this, but nonetheless as host of this group I need to be able to contact all members of the group. This can be accomplished without changing your privacy settings by making an exception for vpilot69 in your privacy settings. Just go to tools/privacy preferences, enter 'vpilot69' in the box next to the add exceptions button, and click the add exception button. I will allow a reasonable amount of time to do this, after which you will be removed if I cannot access your profile. : Local "Club Sex"
1
2016-01-02
Chico Charmer (public)
We are looking for couples in the Chico area. We will be hosting Meet and Greets at local clubs, and local winerys : Local "Sex Club"
1
2015-04-14
JS free-for-all (public)
looking to entertian like minded couples : Local "Club Sex"
1
1969-12-31
Gator's Retreat (public)
Looking to have a few people over for fun times, no drunks, light drinking is ok, only do what u like r just watch. : Local "Sex Club"
1
2009-06-02
Abstract Erotica (public)
Nudists, Voyeurs, Exhibitionists, Sexy Swingers, Softcore, Hardcore, .... Calling all Naughty Girls & Naughty Boys! You know who you are! : Local "Club Sex"
1
2009-07-03