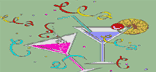 1
2016-04-29

1
2016-05-27

1
2016-05-23

Kansas Nudists, Exhibitionists
and Voyeurs (public)
Group of Kansas swingers that also enjoy nudity, exhibitionism and or voyeurs. Will try to hold a meet and greet about every 60 days someplace in Central/ Eastern Kansas. : Local "Sex Club"
1
2016-04-28

0
2016-04-27

BCS Swingers (public)
Trying to get people who are into this lifestyle together to chat and build up a network. : Local "Sex Club"
0
2016-04-26

Rocky Top Swingers (public)
We are a social group based in Eastern Tennessee, We host hotel socials weekly for fun, discreet, and partying lifestylers and open-minded individuals that's looking for a great group of people to party with. : Local "Club Sex"
1
2016-04-26