Manitoba Swingers (private)
We are a FUN, private upscale adult club for adventurous couples and single that offers an alternative to mainstream nightclubs. : Local "Club Sex"
2015-03-13
FANTASIES (public)
We are a lifestyle group that has monthly hotel parties, so that like minded people can come and have a great night of fun. Great Leapin Leprechauns- Oh yes it's party time. Put on your favorite color green and come join us March 14th, for the Feeling Lucky St. Patrick's Day Party. With live music from our live DJ, hang out with amazing friends and make some new ones. There will be delicious pickups and refreshments provided. B.Y.O.B. or your favorite beverage. Party begins at 7:00 p.pm. and ends at 1:00 a.m. Early registrations starts at 2:00 p.m. Admission is $35.00 if pre-registered and $40.00 at the door. Single females $5.00 if pre-registered and $10.00 at the door. So come celebrate your Irish side and party with us. Hope to see you there. Quality Inn Kings Mountain 722 York Road Kings Mt. NC 704-739-7070 NO SINGLE MALES ALLOWED Sharon & Patrick : Local "Sex Club"
2015-03-12
Champaign County, IL, USA (public)
For swingers in and around Champaign County, Illinois. Post info about travel plans, meet and greets, picnics and other activities. Good places to hang out and meet other swingers. Anything in Champaign County that might be of interest to swingers. : Local "Club Sex"
2015-03-11
See you see me. (public)
Couples and singles who enjoy seeing other couples or singles . : Local "Sex Club"
2015-03-09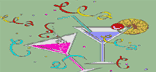 40's + cpls Southeast WI
Northeast IL (private)
We are looking to form a small group of couples with varying interests to meet occasionally in the local area withing reasonable distance for all. Easy going and respectful fun only. Singles also welcomed - all welcome : Local "Club Sex"
2015-03-06
Sandusky Meet N Greet 40 and
younger only! (private)
For the younger crowd looking to get into the lifestyle. We will be organizing get togethers and parties once the weather clears up for the spring and summer! : Local "Sex Club"
2015-03-04
2015-03-04