---
Swingers Forum

Free Swinger phone chat lines
Swingers Forum Home Page
Add Post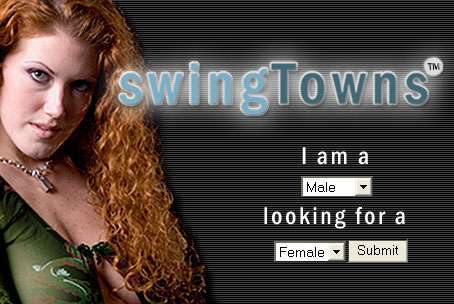 Does anyone know of any free swinger phone chats for those of us who like to... engage in that sort of thing?




I just recently got skype --wow-- the pic quality is awesome and you can do video IMs or conference calls with it. sound quality is excellent too. And the best part -- its free -- cost $30 a yr if you want to use it for outgoing calls and $60 a yr if you want a phone number so you can get incoming calls. But -- on the free part -- as long as everyone in the video conference has skype = it works real good. On the down side -- it doesnt work all that great talking to cell phones - does ok, but not great.


---

Be very careful with Skype, having it downloaded to your computer makes it vulnerable to various hackers and viruses. Our Military/Department of defense warns against it.

Just a little FYI to share.

Smooches
~ Gin ~


---

only do phone calls on yahoo also free and very clear , let us know when you want to phone sex ready for you any time!!!!


---

well we have free long distance....no vid but it works....lol


---

Hi All! Back from Thanksgiving holiday.... hope you all have been very naughty in my absence!! heehee!

So are you talking about maybe something like a 'party line' where multiple people can be on the phone chatting at the same time? That sounds fun, probably easy to set up a conference call for that at a regular day/time. Not that I've ever set up a conference call, but I'm sure someone here has, or knows someone who has. If anyone has any suggestions please let us know, this sounds like it would be lots of fun!


---

A party line swing party... mmm sounds like fun. I'm in if someone sets it up. If anyone does it would probably be better to do it via email so phone numbers are not out in the ether.


---

I think it would work like other conference calls I've been on, everyone calls into one central # for the conference line provider at the day and time specified and then we can all here each other..... I'll look into this, I might have a friend who could lead me in the right direction!


---

Newbies here! How is everyone? Looking to meet some friends on here with the possibilities of benefits and...


---

Newbies here! How is everyone? Looking to meet some friends on here with the possibilities of benefits and...:hello: anyone lookin for lovin with another couple


---

cool, well there we go! Will have to check that out, since I don't go into chatroom I guess I've not seen that. Thanks stoobie!


---


[] [] [swingers]


---